Although famous American artists lived in different periods, they all made a huge contribution to the development of fine arts.
Winslow Homer
Winslow Homer is a recognized landscape painter and the founder of realism in the USA, who also created genre works. He created illustrations and engravings, as well as painted in oils and watercolors.
Homer was born in Boston in 1836. He has enjoyed drawing since he was a child, but he was unable to get an appropriate education due to the financial condition of his parents. At the age of 18, Winslow got a job in a printing company that created commercial images, reproductions, and illustrations. Improved skills allowed him to later move to New York, get a position as a freelance illustrator and start self-education. When his career took off, Homer visited Paris, and later became interested in the genre art and landscape art.
James Whistler
James Whistler is a brilliant tonalist and representative of the American painting movement of the early 20th century, which is characterized by the predominance of neutral and dark tones in the paintings.
Whistler was born in 1834. He has been studying painting since childhood and continued his studies in Paris as an adult. He often visited the Louvre and was friends with many famous artists. After his marriage, he moved to England but was not well received by the local art community.
James Whistler's most famous paintings include At the Piano and the Nocturne in Black and Gold series.
Norman Rockwell
Norman Rockwell is an iconic American realist illustrator.His art is considered a reflection of over fifty years of American history. Rockwell was very careful when creating paintings: he verified all the details, took care of props, selected sitters, and created incredibly atmospheric scenes.
Rockwell was born in New York and has been fond of drawing since he was a child. He graduated from the Art School and the National Academy of Design.He started his artistic career early, having received his first serious commission at the age of 15.He became a freelance artist as a teenager and later began working with serious publications.
Rockwell is best known for his Four Freedoms series that glorifies democratic values.
Albert Bierstadt
Albert Bierstadt is a famous landscape painter best known for his largescale wildlife paintings.
He was born in 1830 in Germany, but almost immediately moved with his family to Massachusetts. Bierstadtstudied painting in Europe and was fond of drawing since he was a child. When he returned to the United States, he took part in an exhibition where his work received critical acclaim.
In search of inspiration to create paintings, Bierstadt traveled a lot with surveyors to the protected corners of the American continent, climbed mountains, swam on lakes and rivers.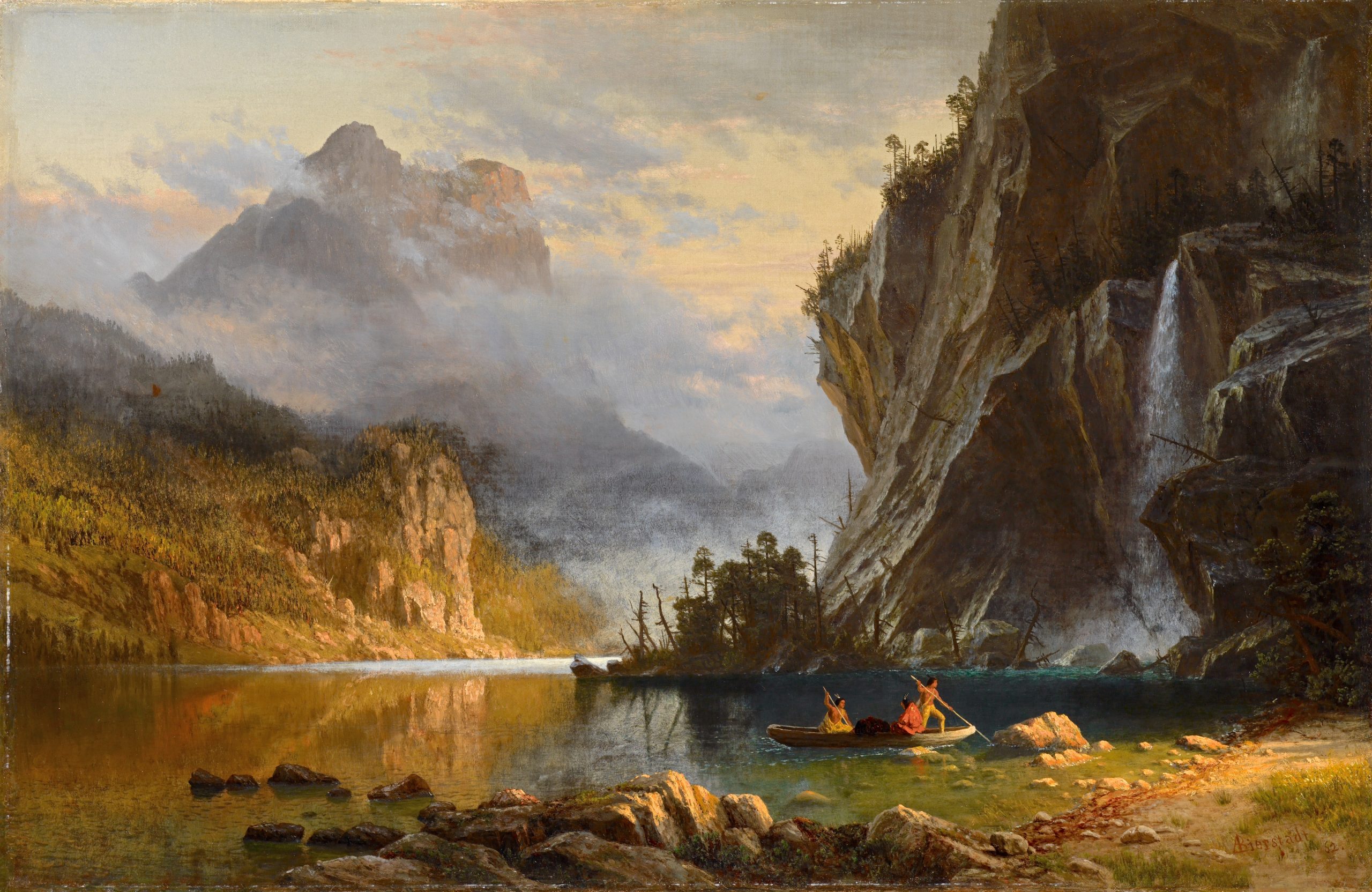 Mary Stevenson Cassatt
Mary Stevenson Cassattis one of the most famous female impressionists.
She was born in 1844 in a suburb of Pittsburgh in a fairly wealthy family. At the age of 15, she entered the Academy of Fine Arts in Philadelphia. As a child, Mary traveled a lot with her family, and at the age of 22, she left for Paris, where she stayed for a long time.
Mary's family did not like her passion for painting, and her father tried to pay only for her minimal needs. However, she did not give up and fought for her beliefs.
Most of the artist's works belong to the impressionism. The main theme of her paintings was the depiction of women's lives and the relationship between mothers and children.
Andy Warhol
Andy Warholis one of the most prominent representatives of pop art, an artist, producer, and designer.
He was born in 1928 in a family of Slovak immigrants and spent his childhood in Pittsburgh. In the third grade, Andy fell gravely ill and stayed in bed for a long time.Complications from his illness affected his nervous system and made him an outcast among his peers at school. That's when Warholgot into drawing.
After graduating from high school, Andy studied as an illustrator and went to New York to make himself known. At first, he took on any job, but later, having already created a reputation for himself, he began to receive offers from major fashion magazines. Warhol made money as a commercial artist. He is the first to use screen printing technology for the mass production of artistic works. Warholis best known for his Green Coca-Cola Bottles series that became a model of conceptual art.
Jackson Pollock
Jackson Pollock is one of the most prominent figures of expressionism, a well-known artist and experimenter.He believed that no one should limit themselves to the strict limits of traditional paintingand created his style of abstract fine art.
Pollock was born in 1912 in Wyoming to an alcoholic family. He grew upas a quiet and unsociable child. At the age of 15, he got a job in a mine, where he got an alcohol addiction. At that time, he became interested in philosophy.
His mother helped him graduate from the Arts High School.  He was not afraid of any job and was later able to move to New York, where his career took off.
Most of Pollock's paintings have no names, only numbers. His most famous work is No. 5 of 1948.
These and many other artists in the history of the United States were extraordinary personalities with unique imaginations. Their contemporaries did not always understand their innovative ideas, and it took them time to appreciate them.